Alibaba Group Holding Ltd. (NYSE: BABA) and BABA stock have long been compared to Amazon.com Inc. (Nasdaq: AMZN) and eBay Inc. (Nasdaq: EBAY), but according to Money Morning's Executive Editor Bill Patalon, those comparisons are way off.
In fact, Patalon says Alibaba is actually more like Wal-Mart Stores Inc. (NYSE: WMT) the retail giant that has made its initial investors incredibly wealthy since it went public in 1969.
And that's excellent news for BABA shareholders, because WMT is one of the greatest "legacy" profit stories in U.S. history…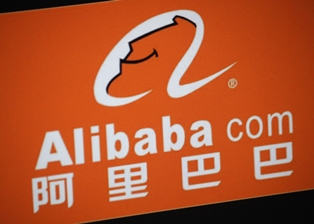 The Power of "Legacy" Profits
Amazon and eBay both came to power in the 1990s, a time when the U.S. middle class was well established. The retail shoppers were already there, these companies simply brought them online.
Wal-Mart, on the other hand, rose to power in the 1970s and 1980s at exactly the same time that the American middle class was burgeoning.
WMT stock has had 11 two-for-one stock splits since it went public in 1970, meaning someone who purchased 100 shares at the IPO would now own more than 204,000 shares. The shares were first offered for $16.50 each, and opened today at $77.03.
Therefore, an initial investment of $1,650 in WMT stock would be worth more than $15.8 million today.
"Those are legacy profits – the kind of money that will make your family name immortal – and that will have your great-great-grandkids celebrating your birthday, your anniversary, and your favorite color," Patalon said.
Now, Alibaba stock is poised to create its own legacy profits, because it's seeing the type of consumer base growth that Wal-Mart profited from…
BABA and Perfectly Timed Market Growth
Online-shopping in China was a $298 billion industry in 2013, easily surpassing the $263 billion that was spent in the United States last year. That made China the top e-commerce market in the world. According to the research firm yStats, China's consumer e-commerce market soared more than 60% in 2013.
According to Ilya Grozovsky, SPQR Capital's equity analyst, there are already twice as many Internet users in China as there are in the United States. However, there are many more Chinese citizens who aren't online yet.
Find out more:   http://moneymorning.com/2014/10/07/alibaba-nyse-baba-stock-will-bring-legacy-profits-to-investors/